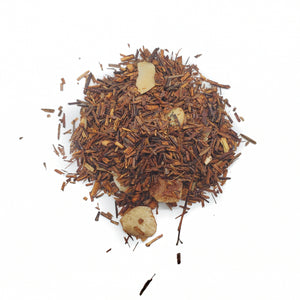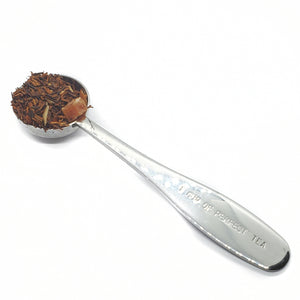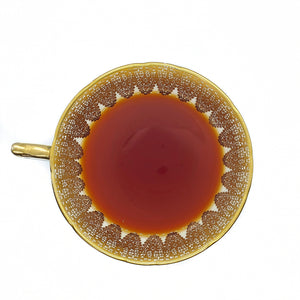 WINTER PALACE MARZIPAN - Rooibos 80g
Regular price
$13.15
Sale price
$9.00
---
CUP CHARACTERISTICS: What a tea! Premium Moroccan almonds give the German inspired marzipan a magnificent boost. Rooibos and marzipan were meant for each other.
INGREDIENTS: Rooibos, Papaya + Almond pieces, Natural flavours (Organic Compliant).
So what exactly does a tisane that blends South African Rooibos with Moroccan almonds and marzipan have to do with an 18th century Russian palace? Great question. It's a long and convoluted tale.
St. Petersburg's Winter Palace was commissioned by Catherine the Great and built between 1754 and 1762. As it goes, the architect that was charged with designing the opulent structure, with its 1,786 doors and 1,945 windows, was an Italian named Francesco Bartolomeo Rastrelli. Rastrelli, knowing nothing of Russia or Catherine the Great, naturally wanted to bring the comforts of home with him to his new city. For the architect this included the sweet taste of Marzipan, or in Italian Marzipane, made famous by the artisans of Palermo who molded the confection to resemble fresh fruit. In particular, he loved a special version made with Moroccan almonds, imported to Sicily via Tunisia. In his traveling chests he stockpiled enough to last him through his first season. Unbeknownst to Rastrelli his patron, Catherine the Great, was also a lover of Marzipan. However, owing to her German descent, she was born Sophie Friederike Auguste von Anhalt-Zerbst, it was typically the Germanic version of the sweet treat she craved.
Unbeknownst to Rastrelli, Catherine the Great was also a great lover of the men-folk. One day while casually enjoying a papaya shaped piece of Marzipan after lunch, Catherine spotted him in the hall. It was love at first sight. Rastrelli offered her some of his dessert, Catherine acquiesced and offered him.well.we can't go there. In the end, the Winter Palace was completed a little behind schedule perhaps, but at least the architect had a smile on his face.
As in the immortal words of Jack Palance: "Believe it or not". To celebrate the fortuitous nature of this historical meeting we've blended this fantastic herbal tea with Rooibos, almond pieces, dried papaya and natural flavours. Enjoy the almond-like flavours of love.
Product contains almonds. Product is also manufactured at a facility that also produces coconut, walnuts, wheat and derivatives of wheat, soybeans and derivatives of soybeans, and gluten from wheat.